Founded in 1988 by John J. Murphy, Venture Management Consultants is a network of world class consultants, educators, practitioners and mentors. We specialize in helping people and organizations worldwide achieve and sustain peak performance through effective deployment, development and implementation of best practice techniques. Our services include leadership education and mentoring, change design and management, team training and development, and inspirational presentations and workshops.
Venture has delivered services to dozens of leading organizations worldwide, including Fortune 500 companies and the United States government. Our highly flexible, client-focused business model is customized to the pull of our customers. We start by clarifying value in the eyes of the client. We then deliver what is needed in a highly specialized, cost effective way, using only the most qualified resources necessary to complete the assignment honestly, accurately and on time — no excess, no unnecessary waste — a level of quality and service that only the best have come to expect.
Founder
JOHN J. MURPHY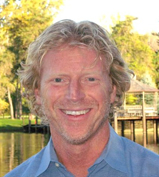 All too often, organizations implementing operational excellence (OE) do so without addressing the human and cultural implications of such a change strategy. They conduct studies, move equipment, reduce work in process, collocate employees and change measurement systems, all focusing on minimizing waste and improving the flow of value through the value stream, but they overlook the human impact of these changes, the mindset and belief system that must accompany it. As a result, they find themselves "reworking" the initiative, an unfortunate and wasteful irony. Be it manufacturing, service, administration or product development, the result is the same. Without clear understanding, buy-in and commitment, the initiative does not lead to sustained culture change. It simply fades into history as another "flavor of the month."
Recognized as an international expert on leading culture change, John Murphy helps organizations address this issue head on. The author of 18 books on related topics, and a guest on over 500 radio and television stations, Murphy teaches leaders worldwide how to integrate the culture piece (of OE) with the systems, structural, and "tools" components. Approaching the change process with an integrated strategy leads to powerful, measurable, sustainable results.
For more information on John Murphy, visit www.johnjmurphy.org.



Press
March 1, 2017 - March 3, 2017
A Hands-On Workshop with Award-Winning Author and Consultant John J. Murphy
Wednesday – Friday, March 1-3, 2017
West Palm Beach, Florida
Click here for more infomation
July 18, 2014
Click here to watch an interview with WGVU's Newsmakers program in Grand Rapids, Michigan
June 2014

Click hereto watch a nationally syndicated PBS interview with John on Between the Lines with Barry Kibrick.
Intriguing Interview on The Shirley MacLaine Show with Zentrepreneur John Murphy.
April 2014

John Murphy discusses zen and the art of business with Lisa Garr!
Click here to listen to a People of Distinction with Al Cole segment on Zentrepreneur.

A recent interview on the Dr. Pat Show (click to listen).
John Murphy stops by Conversations LIVE:
An Intriguing Interview with Zentrepreneur John Murphy:
A 2013 keynote speech where John discusses his new book, The How of Wow!.
An Interview with HCL Radio (click to listen)
June 2010
The Author's Show (click to listen)
March 2010
Interview for The Author's Show (click bottom of image below to view)
March 21, 2010
Insightful interview with author and mystic John Murphy on his most recent book, Beyond Doubt: Four Steps to Inner Peace. Got stress? Feeling doubt? Read the book!
The trailer for The Author's Show (click bottom of image below to view)
March 21, 2010
Author's research leads 'Beyond Doubt: Four Steps to Inner Peace'
By Paul R. Kopenkoskey | The Grand Rapids Press
March 21, 2010
The Let Go Now Workshop trailer